Welcome to Corepoint
We offer massage, facials, body treatments, waxing & a full hair salon
Our technicians are independent and manage their own schedules, pricing and hours.
To schedule book online here, text/call your technician directly, or call the salon at 812-299-9191 or the spa at 812-239-1114
Since we are often with clients, please leave a voicemail or text and we will get back with you between appointments.
Thanks and we look forward to seeing you in soon!
---
Spa:
*Amanda Saxer 812-239-1114
*Niki Bement 812-890-3807
*Darin Chapman 812-878-0733
*Cassondra Coleman 812-264-1663
*Jackie Farmer 812-208-7467
Salon:
Jeff Jarred 812-299-9191
**Gidget Daugherty 812-208-7026
*Jackie Farmer 812-208-7467
Jackie will be on maternity leave in May. She will be taking established clients within limited hours in June and July. During this time online booking with her will not be available however you may text to schedule. Jackie will resume her normal schedule in August.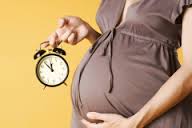 Thanks for your understanding as Jackie and her family get to know their little one!
*Danielle Peabody 812-605-9905
Jessica Gorham 812-249-0637
*Stephanie Hendon 812-239-8339
**Tina Kindberg 812-236-6396
**Lacie Travis 812-208-1954
**Rick Tilford 812-841-6185
Megan Ray 812-240-3109
*uses online booking
**Cash or Check only
---
All services are by appointment only
Open Monday-Saturday, hours vary based on technician
Closed Sundays
As we have no receptionist please call before stopping in for gift certificates